Moroccan Decor Adds Zing With Intricate Designs And Dazzling Colours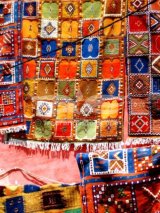 Moroccan decor is bold and bright - I love the jewel colours and flamboyant patterns. Morocco abounds with beauty; their architecture is rich in exquisite designs and artful mosaics.

This decorative style is wonderfully ornate, allowing you to pile layer upon layer of motif and colour in your home, or you could tone it down somewhat by using Moroccan accessories in a more neutral colour scheme. If you are after a truly authentic Moroccan style, you'll need to find somewhere that imports Moroccan goods - the look is so original it is difficult to imitate! A more fun way to get original goods is to bring some back with you from your Moroccan holiday.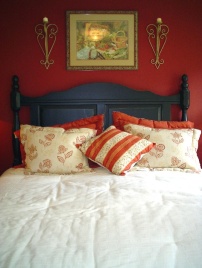 Elements you would find in Moroccan home decor:

Floors: Mostly wooden or tiled, although you could opt for a cement screed floor in an earthy-toned finish. A highly patterned mosaic tile is distinctly Moroccan

Walls: Painted or tiled - again in that beautiful mosaic. Long fabric draping in rich colours can also be used on walls and ceilings - you could use organza fabric for a lighter airy feel. If you have a fancy arch-way in your home, you can use this to your advantage as intricate arched doorways feature quite a lot in this style

Furniture: Ornate carved wood, or wrought iron. Long low sofas give that relaxed touch

Colours: Bright strong colours such as red, orange, purple, blue, green

Accessories: Patterned area rugs - such as Persian rugs or kilims, anything mosaic, intricate wooden carvings, or wrought iron designs (such as highly decorative light fixtures), hammered copper or bronze trays, mirrors, cushions, draped fabrics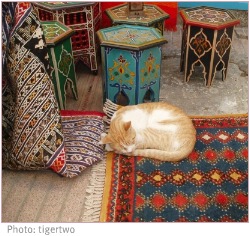 You can really let your imagination free with Moroccan decorating, experiment with those fiery colours and you can create something really special in your home.


I'd like to show you how I would go about creating my own Moroccan themed room. Firstly, here is a picture to represent a standard living room - functional perhaps, but not much in the way of decorating.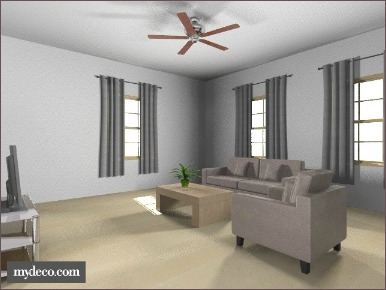 And below is the new Moroccan style lounge:
To create this look, I changed only a few things. The number one thing was to paint the walls - I chose one feature wall and made that a spicy red, while the other walls were painted an ochre shade. I added some zesty matching curtains and placed carved wooden screens in front of some of the windows for privacy and atmosphere. Only two accessories in an iconic Moroccan style are necessary to pull the look together (the side table to the right of the large sofa, and the mirror on the wall behind the sofa). Bright colours were introduced through an area rug and a kaleidoscope of cushion shades. Extra furniture pieces such as the console table in front of the window, and the sunburst mirrors just reinforce the Moroccan decor theme.
---

Return from Moroccan Decor to Interior Design Styles

Return from Moroccan Decor to Interior Decorating Together