Interior Design Tips for the Physically Disabled, Sight and Hearing Impaired


The following interior design tips are for those times when special considerations need to be made in your decorating plans for those family members who are physically disabled, or are sight- or hearing impaired.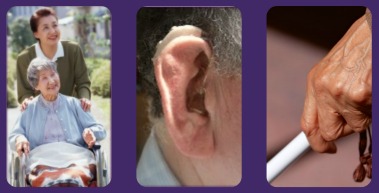 Persons with physical disabilities


Decorating for someone who is wheelchair-bound can be challenging. In many cases our homes are just not accessible for someone in a wheelchair. Bathrooms and kitchens present the most complex design challenges.


Bathrooms:

A complete re-design is necessary in most cases. There are ways to adapt your existing shower if you have more of a wetroom-style shower instead of a shower tray. There is a large range of specially-made handicapped baths that can be fitted instead of your regular tub. You would also need to have handicap grab bars installed in key areas around the bathroom. Click here for more interior design tips to make your bathroom disability-friendly.


Kitchens:


Besides making sure that you have adequate space for a wheelchair to manoeuvre in there are additional steps to take to ensure that the kitchen is properly planned out for a person with disabilities. If you are renovating your kitchen, you can opt for multi-height countertops so that everyone can use the kitchen easily. Otherwise, provide a lower table as a work surface. Consider removing a double-door cabinet so that the wheelchair can be moved in close to the worktop. Storage is really important and can be tricky to get right in an accessible kitchen. I've got more interior design tips to share with you to help make the kitchen a better space here.

In addition to this there are other things you can do with regard to your room layout and storage options to make things easier. There are also subtle modifications you can make to your disabled loved one's bedroom so they can get around easily and comfortably.


Hearing and sight impairment


In this section you'll find ways to tweak your home decor to accommodate someone who is either hearing impaired or who has low vision. There is much you can do with your lighting, colour scheme choice and furniture placement to help a vision impaired person. There are also devices that will impact very little on your home decorating, but will add quality of life to your hearing impaired relatives.


Ask for your disabled family member's input about what would help them in the home. Use your own knowledge and research and these interior design tips to put together spectacular home decor that you all love.


If you are planning your room makeover, have you determined the purpose of the room

so that you have a complete list of the furniture and areas you'll need?


Are there aspects of any particular room that you love or hate? Do you have an awkward space that you are trying to decorate and don't know what to do with? I've got some tips that might help you.


---

Return from Interior Design Tips to Interior Decorating Together