Trendy Home Decor for Funky Freshness


Do people often describe you as funky or quirky? Trendy home decor know-how can help you to express that essence in your home. A funky atmosphere creates energy and gives you a get-up-and-go feeling. I always compare it to giving your room a mega-dose injection of personality.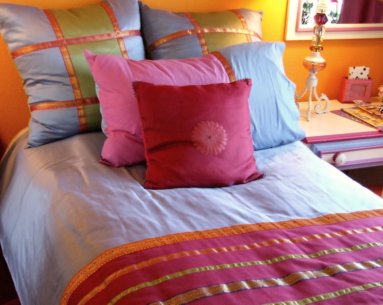 I like to have at least one room in the home done in a high-energy and intense style. My room of choice is usually an office or study, because lively spaces can make you feel refreshed when you're tired, and can inspire you to think up creative new ideas.



Creating an off-beat, individual style in your home is very personal. You need to go at it with zeal and not worry about what others will think about your unconventional choices and style. In my book when you want to create a quirky mood the major player is colour. Colour needs to be punchy, bold and unexpected. I think bright orange, shocking pink, sunny yellow, lime green, brilliant blue and racy red work to get the pulse going and the energy flowing. If I was feeling very brave, I would choose a bright hue for my main scheme and accessorise with even more vivid tones.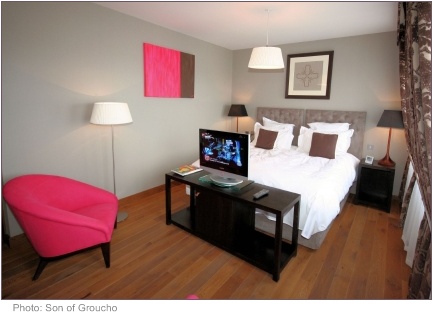 Otherwise, if I wanted things a little more toned down, I'd go for a basic neutral scheme with startling accents of unexpected colours. When considering your space, remember you can go full-on, or just tweak it here and there for your own fresh funky feel. In addition if you are crafty, or into DIY, this is the perfect opportunity to stamp everything with your original flair. Don't be afraid to try something different and new.

When I'm creating this mood, I find that it works best if things co-ordinate, but are not a set. For example: I would have mismatched bedside tables that look good together but aren't sold together (like a crate and a barrel if a paired down feel is what you're after). Another fun look that I like is to use modular book shelves or display units and paint the inside in a bright colour, while leaving the outside in a different shade. You can use anything that you love - patchwork quilts, painted furniture, life-size murals, wire candelabras - all mixed in with smart modern furniture. Those quirky details become talking points when friends come over too.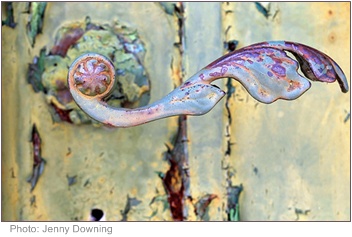 What if I wanted to makeover a room into a funky trendy style? Let me show you what I would do with a little rendered before and after.
I'm starting with this living room that I think of as standard with no real decorating direction.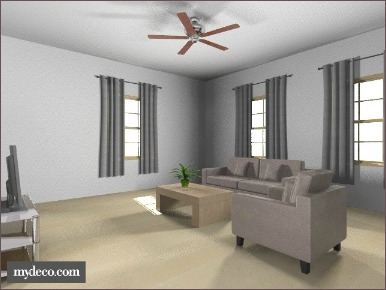 And here is what the transformed room would look like:
This mood really has no rules. I decided on a dark wallpapered feature wall, and a room with splashes of bright colour. The existing curtains were swapped with brown ones to reinforce the feature wall colour and produce a layered effect. The main 2-seater sofa was replaced with a deep fuchsia coloured sofa and this colour was echoed in the fun graphic rug. Cushions in bright hues provided further trendiness. The existing coffee table was updated with a more modern glass table. I added a wooden bench and other wooden furniture pieces where the bright colours needed toning down. The mirrors used repeat the star-burst pattern found in the wallpaper.
I love bringing about this trendy home decor atmosphere because its fun. You can play with colour and throw caution to the wind. Enjoy!
---

Return from Trendy Home Decor to Interior Design Ideas

Return from Trendy Home Decor to Interior Decorating Together