The Magic Of Mediterranean Decor: From Elegant to Exotic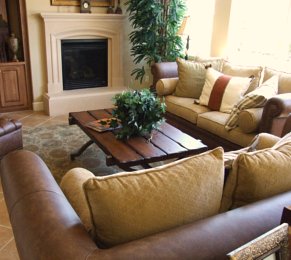 When defining Mediterranean decor, we must take into account that there are a lot of countries surrounding the Mediterranean Sea - in Europe, Asia and Africa. This combination of styles from part of each of these continents leads to a beautiful and flexible effect. Europe contributes to an earthy, rich and warm outcome that is noticed in Spanish and Italian decor. Mix that in with the pale sophistication of French design and add a dash of the cool calm feel of Greek-style design. What makes Mediterranean decorating special is that touch of the exotic provided by Moroccan and Turkish decor, as well as mystical and intricate touches inspired by Lebanon and Egypt. It's like having a whole other world in your home.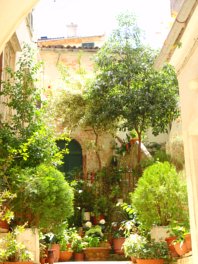 If you would like to utilise this beautiful and flexible style in your home, it also helps to consider which "part" of the Mediterranean inspires you the most. That will also help you decide if you would prefer a neutral, cool or warm effect - then you can incorporate more of that region's decor as well.

Mediterranean style features you may want to include:

Floors: ceramic tile or marble. Use terracotta tile for more warmth

Walls: Textured walls are popular - consider whitewashing them for a more calming feel

Furniture: Wooden furniture (which can also be painted), or furniture upholstered with natural fabrics

Colours: White, blue, lavender or yellow for a cool feel. Use reds, oranges, and ochre for a warmer look

Accessories: Colourful throws or cushions, hand-carved ornaments, wrought iron, bronze, mosaic tiles, Persian rugs, indoor plants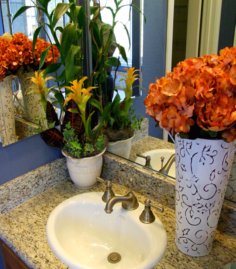 When you like a bit of everything, you'll find that Mediterranean interior decorating offers the best fusion of styles from around the globe.


---

Return from Mediterranean Decor to Interior Design Styles

Return from Mediterranean Decor to Interior Decorating Together