Home Interior Decorating
How to Plan Your Room Makeover


It's so exciting when you make that first step in your home interior decorating. You've got lots of ideas and you're ready to make it all happen. I call this interior design tip step one because you need to consider each room carefully before you start slapping paint on the walls.


In each and every room you plan to makeover the initial thing is to reflect on the room's purpose. Ask yourself: "What do I want to do in this room?"; the answer to that question helps you to see what furniture you still need, or which areas you need to set up in the room.


Let's say you have a lovely large living room and you would like to be able to:

• Relax
• Read
• Watch TV
• Entertain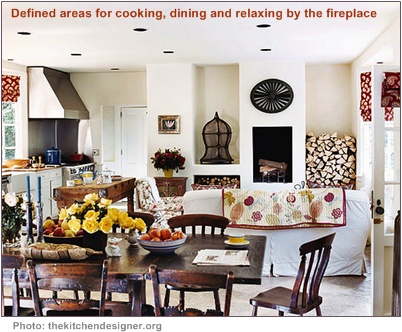 This means you will need the following for your home interior decorating:

• Large, comfortable and soft sofas (if you like to lie down) or cushy armchairs - maybe even a reclining one - if you prefer sitting

• A comfortable chair to read in. I like a wide armchair so that I can tuck my legs under me. You might even consider having a display cabinet that doubles as a bookcase, or built in floating shelves for your books (more contemporary). Also you will need a good reading lamp. A small table nearby would come in handy for that cup of coffee and biscuits.

• A TV - will it be wall mounted to free up floor space? Decide on whether you want a full-on entertainment system with surround sound. If so, there needs to be some careful planning with wiring. Do you need blankets to snuggle into when watching TV? Are you a certifiable couch potato who would just love a sleeper couch for the ultimate in TV watching luxury? Maybe you would like to put your feet up on a footstool/ beanbag chair.

• Enough seating. Extra hidden seating (the beanbag footstool) comes in handy for guests. Do you have enough side tables or a coffee table for snacks and drinks? Do you need space for a pool table/ table tennis / dart board?


Now what if you also had a fireplace and a built-in bar, then your furniture needs expand to include:

• Cosy armchairs to pull around the fireplace. A side table for refreshments. If you have a wood-burning fireplace you would also need somewhere to store the wood that is easy to access.

• Barstools


---

Do you see how your home interior decorating needs for furniture and defined areas change when you consider what you want to be able to do in the room.


Once you've outlined this, you will see which of your furniture pieces is adequate, what needs to go and also what needs to be added. Remember to make that furniture multitask for you. In some cases those missing items can be brought in from other rooms.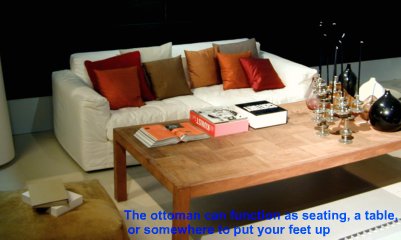 Now that you know what furniture you need (if any), it's a good idea to also think about who will be using the room regularly so that you can take into account any special needs of the disabled, vision or hearing impaired; or those of small children

or pets.


---

Return from Home Interior Decorating to Room Design

Return from Home Interior Decorating to Interior Decorating Together